Learn Corporate Culture And Boost Your Career
This book is for people with ambition that want to succeed in the corporate workplace.
Are you making the most of the opportunities available to you? You can see that working for a corporation can be more rewarding financially and professionally for some people than for others. Do they know something that the rest of the employees don't?
You may have excellent colleagues that can't understand why they haven't had the breaks, while watching other people overtake them. Some people will have plateaued in their career or seem to be out of favor, do you know what happened to them?
In this book are key lessons about corporate life that you can learn now. Aimed at both those people already in the corporate world and those looking to join from smaller organizations. There are detailed explanations of what to expect, which types of people you are likely to meet, navigating company politics, how promotions work and how to survive major changes. Finally, the book explains how you might move on to your next corporate position.
All the explanations in this book come from the practical experiences of real people working in this environment for the last 30 years. I will share years of knowledge, facts, and inside advice with you from daily life to corporate mergers so that you may succeed in your chosen corporate career.
Find out more in this book about the often unmentionable subject of office politics. However hard-working and intelligent you are, the office politics around you can derail your career. Learning how this is possible could help you from falling into a trap later on. Do not underestimate how dangerous office politics can be.
Help yourself by learning more about how corporations work. This book will help you gain the inside track and boost your career.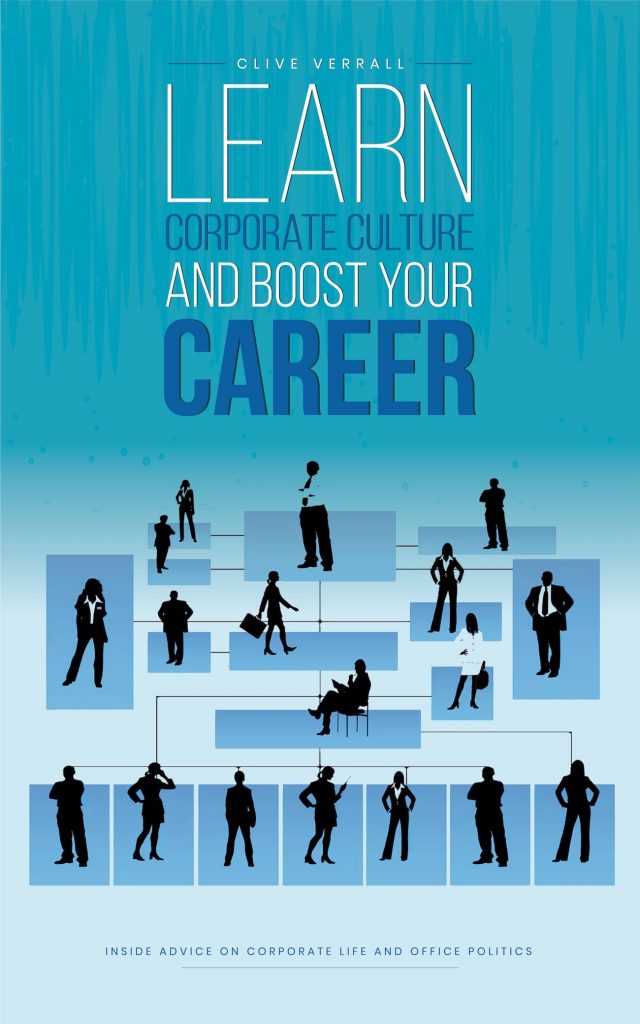 If you need a book that explains how to join a big corporate, then you may consider this one.